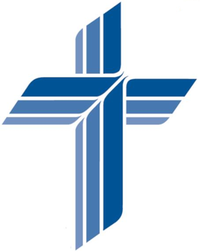 Who We Are
We are a middle of the road, multi-generational, multi-ethnic, with exceptional internal caring. We are not a place where you have to be a certain type of person to fit in.

We are serious about worship. Most are here every Sunday, some struggle with health issues. We sing with enthusiasm with some historic liturgy and some music of today. We are active in our faith, we are not just going through the motions. Styles have always changed to reflect the times and cultures, so our worship is a blend of the old and new. We express the Historic Faith for the Twenty First Century.

If you are looking for a place where you will be loved, accepted, cared for, as you face and endure the struggles of life then COME WORSHIP WITH US. Seek the healing presence of Jesus in your life.

As Lutherans we hold to the historic teachings of the Church. We avoid trendy new ideas. Luther knew the Holy Spirit has power to guide and preserve the truth, he sought to prune away novel ideas of error. We focus on the teachings that have been from the beginning, everywhere, by all God's people, the whole Truth recorded in His scriptures.